New tool I made for Vista: Start++
UPDATE
Lots of people are linking to this post. A much better place to link would be to the new Start++ web site. Thanks!
---
I've decided to share a little tool that I wrote on a whim a week or two ago for Vista.  This is a personal project of mine, not related to MS in any way.
Users of WDS on XP may recall the "Deskbar Shortcuts" functionality that allows you to create little aliases between words or characters with commands and searches.  For example, you could set up the Deskbar so that you could type "g Stuff" to search for the work "Stuff" on Google.  You could also launch programs, run scripts with parameters, and more.
Windows Vista replaced the Deskbar with Instant Search built-in to the Start menu, which is totally awesome.  Unfortunately, it lacks all of that fun shortcut functionality that the Deskbar had.  Unless you have my tool, which for the time being I'm calling Start++.
Here are a few of things it does:

This will open the "Longhorn Server" page on Wikipedia.

This will launch Visual Studio with administrator permissions.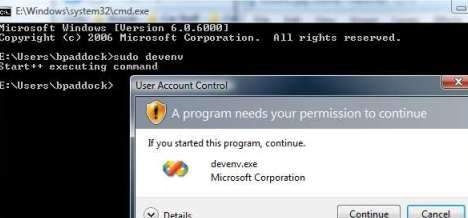 Start++ also works from the command line!

Search Actions let you perform actions over search results.  In this case, "Play Radiohead" will:
perform a search for music with the keyword "radiohead"
Write all the results to a .M3U file
Open the results in Media Player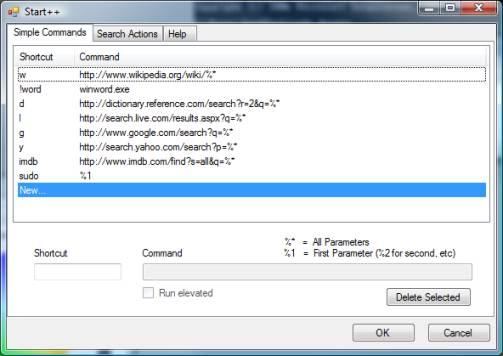 That's the configuration UI, which lets you create your own custom commands / aliases.
Like I said, this is kind of something I threw together, so it might still have some bugs, and I'll probably add more to it when I get the time on weekends and such.  Anyway, let me know what you think.