iPhone apps in your Start menu!
Today comes the first Start++ update since May.  Long overdue, perhaps – but I hope worth the wait 🙂  As I teased earlier, a major new feature available in 0.7 is the ability to turn many iPhone web apps into Start Gadgets.  There are more examples on the Start++ home page.  But here's another: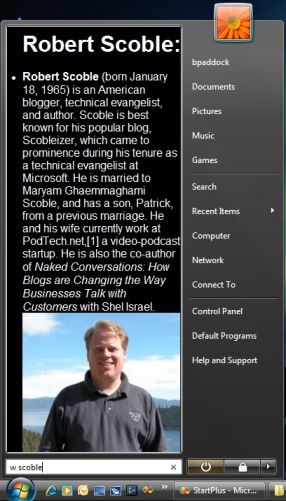 Just like previous Start++ customizations, these can be exported and shared on BrandonTools.com – in fact, I've already created a place to share them with others (and you can subscribe via RSS to see when new ones are added!).  Setting one up isn't too difficult if you're familiar with how these kinds of web apps work.  Below is what the gadget building UI looks like: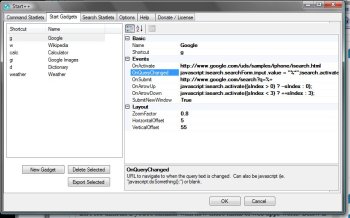 (Click to enlarge)
Note that Start++ is still in beta, and that the capabilities of Start++ Start Gadgets will continue to grow.
So what are you waiting for?  Go grab the download.